---
The business impact of 5G
5G is coming and its impact across a range of sectors will be felt sooner rather than later.
We're starting to think with a number of our clients: what is the potential opportunity, and how can we plan for it? There's a lot of fuss being made about 5G compared to its previous counterparts, and rightly so. It has the potential to change a significantly wider range of services than 4G. 5G will not just impact services and the way they are delivered, but the structure of entire sectors.
We use design thinking principles to help our clients to understand the end-to-end service model, both back and front-of-house, now and post-5G.
Some of the questions we asking are:
What improvements in service might 5G facilitate? Where can you spot opportunities? Does it leave your service/sector open for disruption? Can you respond, and how?
Below, we share a number of examples that demonstrate the extent to which 5G could disrupt current service models.
Healthcare and Emergency services:
5G will help first responders treat patients quicker and more accurately, reducing the need for further medical attention.
"Technology has no meaning if it is not for improving people's lives" said Alcino Lavrador, MD of Altice Labs, who ran a 5G car accident simulation in collaboration with the local Aviero emergency services and Ericsson. The test demonstrated how 5G can support drone footage from accident sites and deliver vital patient history and information on their condition in real-time.
5G can empower first responders with significantly more patient information than currently possible. Potentially, this could facilitate diagnosis, treatment and discharge all from the ambulance.
It can be part of the answer to reducing wait times for surgery.
Robotic surgery happens today with surgeons in-theatre operating the robot. 5G's ability to process data, such as video and haptics, in real-time means surgeons could be elsewhere and perform surgery.
5G will enable things like remote operation of tools. In a healthcare context, this could mean a reduction in wait times for in-demand surgeries.
Long-term this has potential for a satellite surgery concept – robotic-enabled surgeries that perform remote-only surgery. Separate from major hospitals, patients could elect to receive remote surgery from an overseas surgeon.
Applying this to remote locations could significantly improve access to high quality medical care. Local doctors and nurses could support specialist surgeons performing from entirely different locations.
Transport
5G will help to connect information between airlines and airports more seamlessly to improve operations and services to passengers.
For example, gone could be the days of lost baggage. RFID is already being introduced to increase accuracy in tracking, but it's 5G's capabilities to link disparate airline-airport data which provides opportunity to transform the current baggage service model. Lost baggage counters could become more like self-check-in kiosks, empowering passengers with information about their luggage, giving them options about collection and even a delivery or pick-up booking system.
5G technology can enable a new approach to technology security – this can be an enabler to the long-held desire for document-less journeys through the airport. The implications of this change are significant – airport operations and architecture are designed and built around the core stages of the passenger journey: check-in, security, airside (retail, food & beverage), departure, and arrivals. 
Imagine an airport where less of the internal security infrastructure is needed, and passenger data is processed incidentally as passengers wander through the airport to their gates.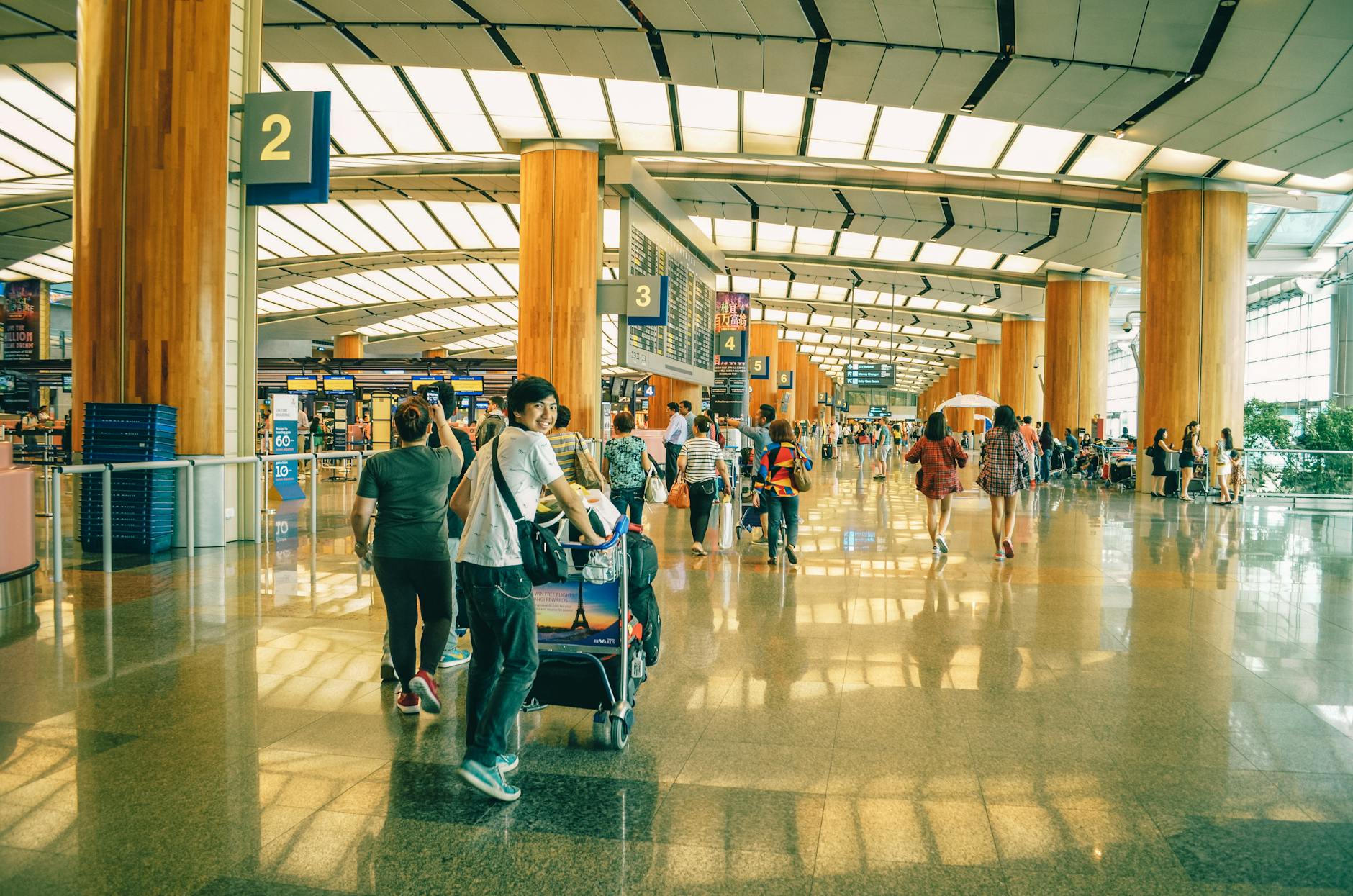 Passenger safety can be improved in an emergency:
In rail transport, 5G could improve passenger safety. Faster data speeds would facilitate more accurate location tracking of passengers and could even push them immersive information, such as augmented reality, to guide them to safety in emergency situations.
We can help passengers better with informed choice to improve the daily commute:
Empowering passengers with more detailed journey information could ease congestion by encouraging alternative routes at busy times, walking or cycling, or using space more efficiently.
Passengers could be served much more granular details such as temperatures inside train carriages, compare the fastest journey with the most comfortable, or even navigate them to available seats. A change in commuting habits has the potential to even out peak times and would give passengers the power to adapt their day.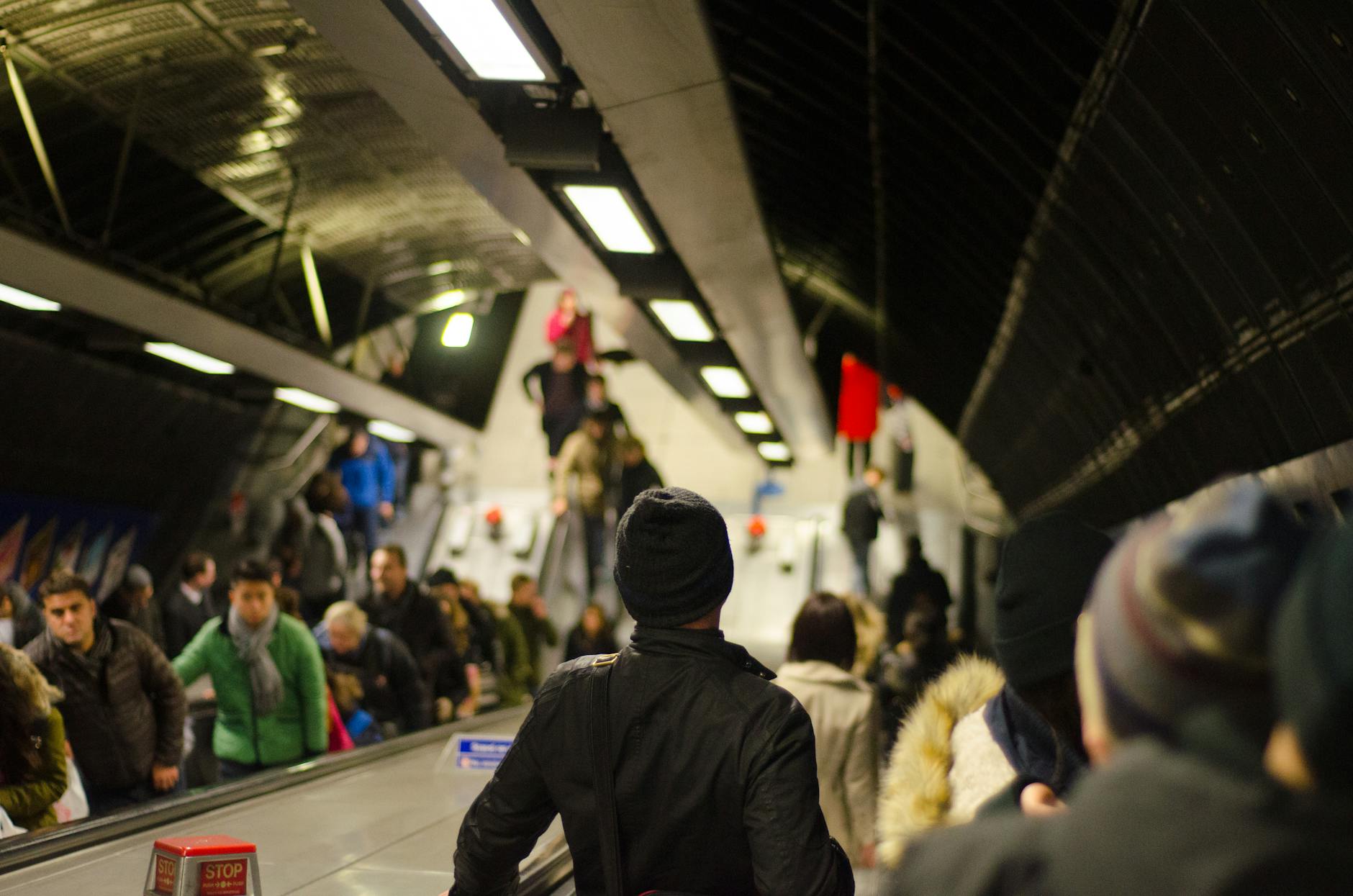 Accessibility and Inclusion:
Those with accessible needs could be significantly more empowered when it comes to travel. 5G would allow more detailed, real-time information on the status of services at a station or airport and facilitate better communication with passenger assistance services. For example, not just if a station has lifts but whether they are in working order or pinpoint exactly where a platform's step-free access point is.
The special assistance service model could be completely disrupted. Special assistance services are often contracted to third party providers which adds a layer of complexity to an already complex web of data and service between airlines and airports both front and back of house.  5G could disrupt special assistance services with its ability to connect data points. Like waiting for an Uber, passengers could track their assistance service status, see where they are in the queue, wait times, even where their assistant is.
Future Cities:
A major benefit of 5G is improvements in latency (how fast the network responds to a request) and network reliability. It will have the capacity to handle infinite connected devices and support more widespread IoT adoption, which are major components in the development of smart cities.
This improvement in latency and reliability is critical to supporting the growth of autonomous vehicles. Autonomous vehicles are constantly responding to their surroundings, sharing and receiving information. The ability to stay constantly connected and the milliseconds shaved off response times with 5G are crucial.
5G is coming and the new levels of connectivity and security that it will bring have the potential to be disruptive and bring new opportunities. We're working with a number of clients who are already ahead of the game in understanding what it means for them and exploring new service models to exploit the technology. As always, we are helping them with that end-to-end thinking and how we humanise the solution.
Interested to see how you can better prepare your business for the future?
Get in touch below: