---
First mile, last mile mobility
This response has driven an interest in short distance travel modes – docked and dockless bikes, e-scooters and the like.  This short-distance mobility is the first/last mile; people moving to or from a major transport hub, and looking at first/last mile mobility is key to unlocking some of our future transport challenges.
Much of the focus around future mobility does look at the larger, long-distance solutions like Hyperloop. But even those developing Hyperloop still understand that part of the challenge is how to move people that last mile to and from the main 'stations'. Virgin Hyperloop One has proposed a system of autonomous 'Hyperpods' that can pick-up passengers from around the city and take them to the main portal/station before being loaded into the main transporters. Future Flight and urban Vertical Take Off and Landing (VTOL) technologies, such as Uber Air, face the same challenge. 
Video: Hyperloop One Concept, featuring the first/last mile 'Hyperpods' hailed via an app, or by driving to a portal or hub.
One part of the equation might be more thinking about the role of Mobility Hubs. These are physical locations designed to house a variety of public and shared mobility modes. This might be, for example, a space with e-scooters, bike or e-bike hire, car clubs, EV charging, shared taxis, etc usually located alongside public transport connections such as a railway station or bus interchange. They are best designed to improve the urban realm and streetscape, especially when integrated with community facilities such as cafes or logistics hubs. 
Already growing in Europe, mobility hubs are currently being planned across several UK local authorities including Manchester, Norwich, Southampton and West Yorkshire. A key thought is how adoption can be built once they are there. One strength of the concept is how to build mobility around daily lives – so that integration of community facilities, parcel collection, bike repair, etc is really important to bring people to these hubs.  Perhaps the next phase is more built around Mobility as a Service (MaaS) solutions, looking at how to build a more integrated service that links these modal options together into a seamless journey.
Behavioural science principles are being used to drive adoption in smaller mobility hubs. Recognising that most people will find the path of least effort, one development in Hertfordshire is using auto-enrolment to get the community all signed up to be able to use the hub. They've also built into the development of physical dis-incentives to decrease car use in what is currently a largely car-dependent environment. 
What has been interesting recently is the surge in micro-mobility, specifically e-scooters. Ride-hailing services have plateaued in some cities but micro-mobility has exploded with a range of negative consequences on the street. Many cities have been struggling to cope with multiple entrants to the market resulting in large numbers of scooters on the pavement and challenges for integrating these modes safely on the street.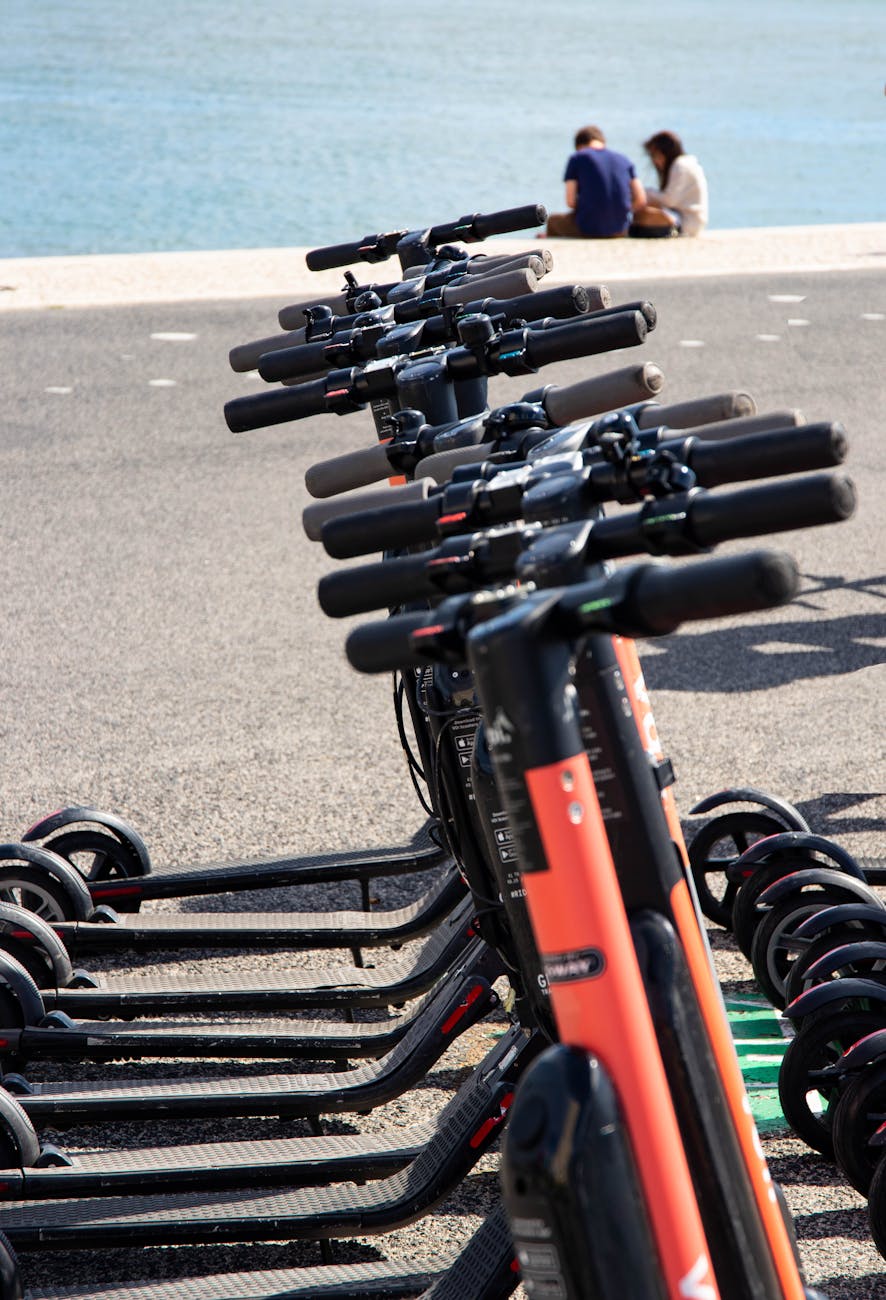 In our new socially-distanced world, individual transport modes like e-scooters and bike shares are looking more attractive as we need to try and get people to work but minimising the use of public transport and cars (although some services have been suspended during lockdown and while hygiene measures are adopted). They are providing an important transportation option for those with few choices at the moment. A number of cities, including New York, have seen ridership increase significantly in the last month. For the moment, while our streets and pavements are empty, this is OK. Cities still have the challenge of safely integrating micro-mobility as wider street usage increases again.
Micro-mobility and a focus on the first/last mile is a key part of the equation for future mobility solutions. But to make them a success, local authorities need to go beyond the technology and physical infrastructure. Thinking about behaviours and how to shift people to adopt these new modes requires an integrated, wide-lens view, the design of end-to-end services and an approach that humanises technology and spaces.